Foamox's Comprehensive Insulation Solutions
At Foamox, we pride ourselves on offering a wide range of insulation solutions tailored to meet the diverse needs of our clients. Our services, from residential homes to commercial spaces, are designed to enhance comfort, energy efficiency, and overall building health.
Whether it's an attic, basement, or wall cavity, our team is equipped to insulate every part of your home, ensuring optimal thermal performance and reduced energy costs.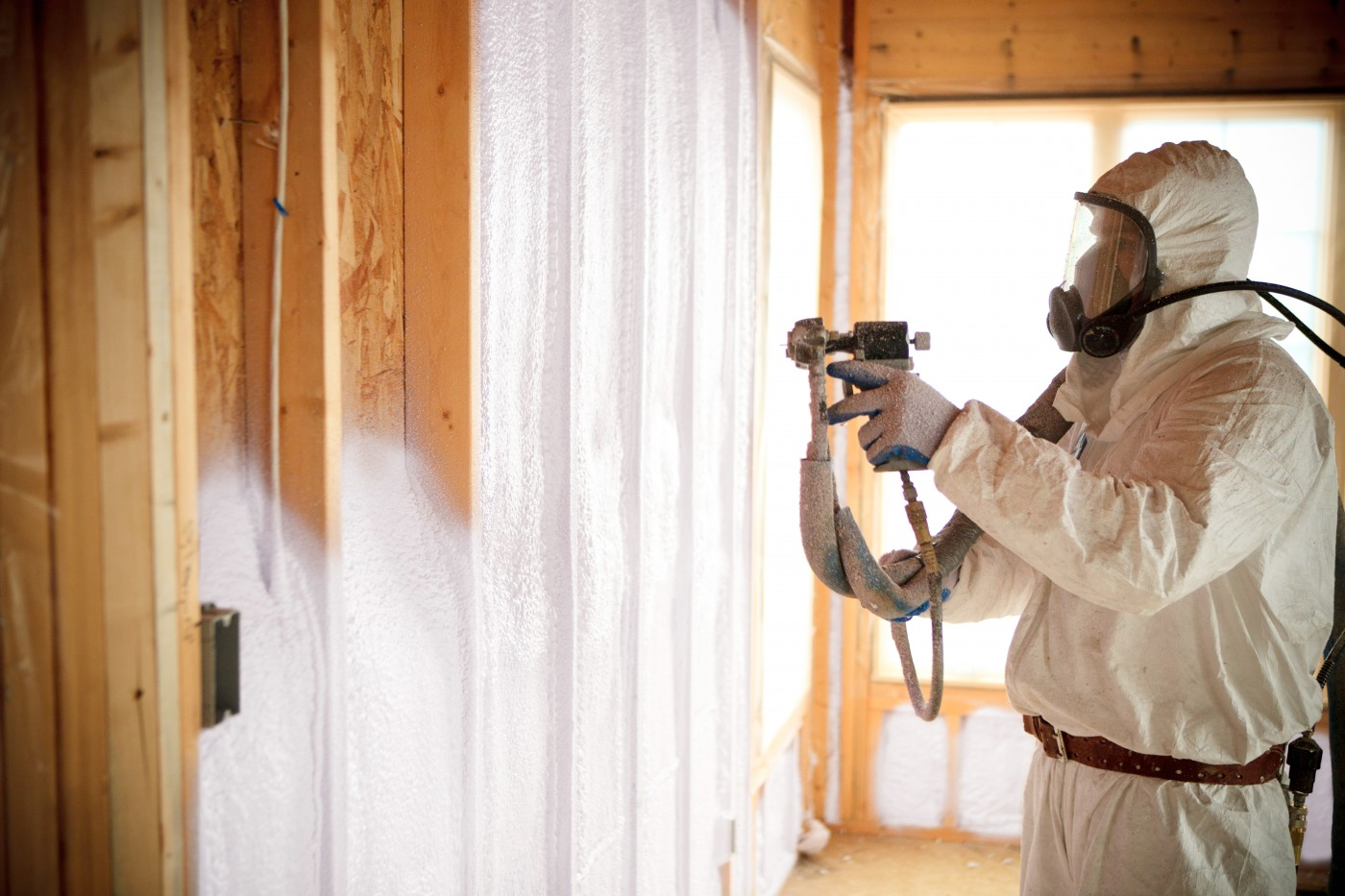 For businesses and industrial spaces, we offer specialized insulation solutions that not only reduce energy consumption but also enhance the working environment.
Spray Foam Insulation: Our signature service, spray foam insulation, provides an airtight seal, exceptional thermal resistance, and long-lasting performance.
Consultation & Assessment: Not sure what you need? Our experts are on hand to assess your property and recommend the best insulation solutions for your specific requirements.
Post-Installation Support: Our commitment to our clients doesn't end after installation. We offer post-installation support to ensure you're fully satisfied with our services.
Free Quotations
Get your Free Quotation Today on all your insulation needs
Quality Assured
All our Products and staff are certified to the highest standard
Return on Investment
Save on your energy bills today
All Insulation Needs
We have insulation solutions for all your needs
Domestic
From Attic and crawl spaces to timber frame and cavity insulation
Industrial
Save on energy and stop Condensation
Certified
All our products are designed to meet building regulations
Accredited
Our team is SEAI registered and Our products are all internationally Certified
Long Lasting
Our products are designed to last
Residential Attics
Wall Cavities
Basements
Crawl Spaces
Ceilings
Floors
Roofs
Garages
Exterior Sheathing
Foundations
Air Sealing
Ductwork
Wine Cellars
Cold Storage Facilities
Swimming Pools
Soundproofing
Marine Applications
Vans & Trailers
Aircrafts
Agricultural Storage
Theatres & Auditoriums
Industrial Tanks
Workshops & Sheds
Shipping Containers
Mobile Homes
Under Slab
Museum Archives & Storage
Disaster Recovery
Historic Building Renovations
Greenhouses
Refrigerated Trucks
Pipeline Insulation
Utility & Electrical Rooms
Prefabricated Building Modules
Saunas & Steam Rooms
Ice Rinks & Ski Facilities
Call 0818 362 669 For your Free Quotation Today
Ready to experience the benefits of spray foam insulation? Contact us today for a free, no-obligation quote! Our team of insulation experts is ready to help you improve your home or business's energy efficiency.
Call 0818 362 669 to schedule